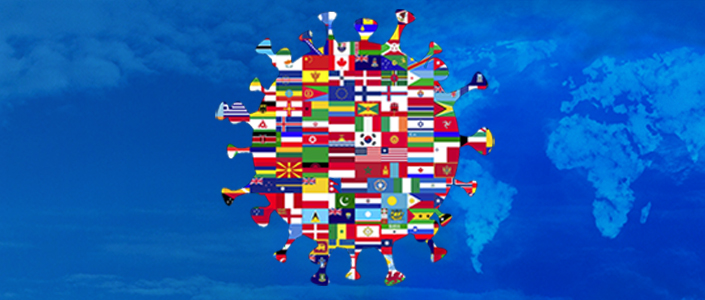 France Aviation Civile Services and the Covid-19
This title sounds like an adventure, a fable, or a novel to read during the summer. An adventure certainly, a fable probably because none of us had imagined such a scenario that still seems virtual in many ways, a novel, we will know in a while if it told a dark story or opened to other horizons.
FRACS has naturally been forced like many to live confined during these last few months but the tools deployed to enable our experts to work remotely have allowed us to continue to work efficiently during this period of confinement. Learning has been fast and while there are still many aspects to mature, this period will have been full of opportunities to experience collaborative work remotely in all phases of our projects, to share our resources with our experts and clients and to carry out our projects. Some were even born during containment and were fully conducted remotely.
But what to do in the current situation of global air transport depression?
First and foremost, remain attached to our values of cooperation and support of the development of international civil aviation. We were thus able to take some initiatives such as the identification in the ICAO regulations of all the points to be considered by the Authorities for the management of the exemptions related to this period of sharp reduction in operator activity. Work is also under way on the resumption of airport operations. Finally, we are adding "fresh" data to our long series of statistical data on global air traffic, given the current economic climate. After collecting and analyzing this recent information, we hope to be able to recognize certain phenomena, analyze them and produce results that can support the strategic decisions that the Civil Aviation Authorities and Operators will have to make. These media are available free of all on our website.
Secondly, we are currently developing new services that can be deployed remotely, including airspace study, training, or assistance to the Authorities. These remote services will not only be intended to exist during the COVID crisis, but will also allow after the crisis to implement balanced cooperation arrangements with both our partners and the beneficiaries of our services, which combine presential and remote support in order to be efficient and economic.
This short article is also the occasion to renew here our wish to support you in this especially delicate period for aviation worldwide.
Farid Zizi, France Aviation Civile Services Director
https://fracs.aero/wp-content/uploads/2020/06/Covid-WebBanner.jpg
300
705
admin_c4com
https://fracs.aero/wp-content/uploads/2019/08/FRACS-for-web-1.png
admin_c4com
2020-06-22 04:01:49
2021-09-27 16:21:00
France Aviation Civile Services and the Covid-19