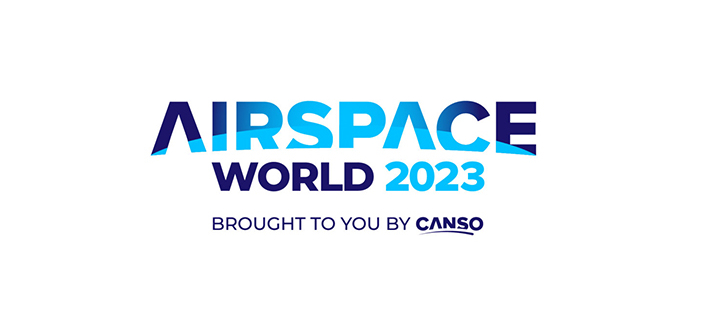 Do you know «Airspace World»? It is the new «World ATM Congress» in Geneva instead of Madrid. Big change!
We took the option very early with DSNA and ENAC to participate to this event. Like in Madrid, we were sharing the same booth fully newly redesigned for the occasion.
Then, what to say about this 2023 session? Less people, this is sure! But for FRACS, the week was intense and productive with more in-depth and interesting discussions with the delegations, with our clients and our partners.
We presented all our services with a newly edited catalogue and decided to highlight:
Our capacities in terms of PAPI calibration with drones;
All potential services supported by our DIADEME platform, the Digital Airspace Design Modelling Environment;
ELVIRA®, the Safety and Environmental Management tool.
Our demonstrations have been appreciated and have generated a lot of interest. We look forward to turning this interest into new cooperation activities.
Among the delegations to visit us on our booth, we should mention ASECNA and SANS (Saudi Arabia ANSP) both interested by ELVIRA and its possible association with SCRIBE, new application for the transcription of voice exchanges, presented by DSNA/DTI.
This year was also an opportunity to highlight our recent cooperations with THALES and AIRBUS which were supported by DIADEME. A shared conference with THALES on new ATM methods with a positive impact on the environment allowed us to present the efforts and projects of THALES and its partners, but also to promote the capabilities of the DIADEME platform. FRACS successfully supported THALES with DIADEME, by evaluating the new methods' impact very easily on a fully cooperative way. These working activities are just starting, and new beginning projects will certainly open new ways of progress in this matter.
Finally, this 2023 session was an opportunity to further strengthen our ties with our partners CGX AERO and METSAFE and to develop new proposals together.
The «Airspace World» was also the occasion to discover some facets of Geneva and we will remember with emotion the fondue of our first day. We will be able to meet you there for the next edition!
We were very happy to meet you on the booth in Geneva and to prepare future aviation projects together. For those who missed this edition, the team is looking forward to showcase you FRACS new services!
Some memories of this edition of "Airspace World 2023"
https://fracs.aero/wp-content/uploads/2023/03/Entete-Airspace.jpg
332
705
admin_c4com
https://fracs.aero/wp-content/uploads/2019/08/FRACS-for-web-1.png
admin_c4com
2023-03-24 20:57:30
2023-07-26 21:42:23
Airspace World 2023