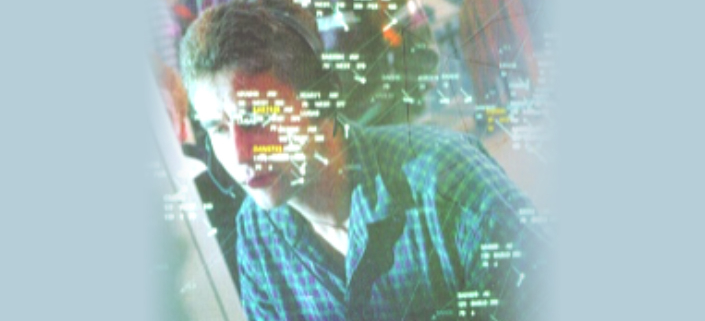 2021, Towards strengthening collaboration with EUROCONTROL
Since its creation, France Aviation Civile Services has maintained an excellent relationship with EUROCONTROL made up of joint projects, exchanges of experience and debate of ideas. 2021 thus begins with 3 joint projects contributing to the performance of air navigation.
FRACS accompanies EUROCONTROL to provide the Brétigny Research Centre with air traffic controller support and skills for the real-time simulations that require it. France Aviation Civile Services offers in this context a pool of more than 20 qualified and experienced air traffic controllers, in the various fields: En route, Approach, Tour, Instructors, ACC and APP Supervisors and APP, Manager ATFCM.
The two-year contract, renewable for one year, was signed on 29 November 2019 following a call for tenders. After a very positive start in the first quarter of 2020, implementation was delayed at the request of Eurocontrol due to the health crisis. We hope that 2021 will help to revive the dynamics of these activities.
France Aviation Civile Services and EUROCONTROL are also jointly participating in the SafeNcy project, in cooperation with Thales Avionics, to set up an automatic aircraft trajectory-generating demonstrator, alongside CGX AERO, the Polytechnic University of Catalonia, ENAC and MetSafe. This CLEANSKY project, which began at the end of 2019, has suffered a little from the various lockdowns that took place in 2020, but it has found its rhythm, discussions and work are developing well. 2021 will certainly be a decisive year for the project.
Finally, the beginning of the year will see the implementation of new activities with EUROCONTROL with the analysis of DME multipath in collaboration with the Flight Control team of the Technical and Innovation Directorate of DSNA and ENAC.
Thus this is a fruitful year in terms of collaboration with EUROCONTROL which is starting for FRACS and we are very happy about that.
At the same time, France Civil Aviation Services and EUROCONTROL have both worked to understand the springs of events related to the COVID pandemic and their influence on air transport, we hope that 2021 will allow us to join forces to help support the sector through our analyses and actively participate in the resumption of air traffic.
Excellent year for all our friends and colleagues at EUROCONTROL, synonymous of success in projects, in shared activities and recovery for the air transport industry!!
https://fracs.aero/wp-content/uploads/2021/01/Eurocontrol-Entete.jpg
332
705
admin_c4com
https://fracs.aero/wp-content/uploads/2019/08/FRACS-for-web-1.png
admin_c4com
2021-01-25 17:35:05
2021-06-29 04:39:49
2021, Towards strengthening collaboration with EUROCONTROL