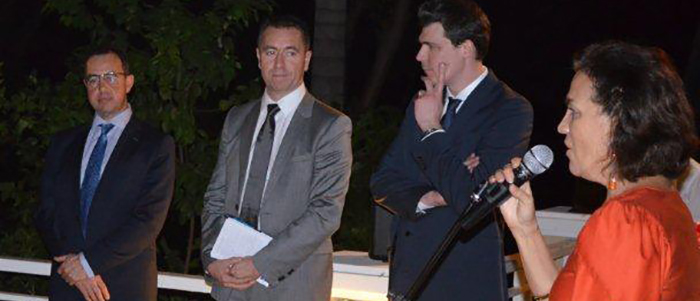 Haïti: 5-year cooperation for a safe and efficient sky
OFNAC and DSNA Services have been working hand-in-hand for 5 years for a safer and more efficient Haitian sky, in compliance with ICAO standards.
For regulation – with the civil aviation code and law draft, promulgated in November 2017, for safety supervision – with a 4-year project to build a Safety Oversight and finally for air navigation – with intensive support in all technical areas and flight inspection of radionavigation aids, DSNA Services accompanies OFNAC in all key sectors of civil aviation.
This work is the result of a constant, close and sustainable cooperation between OFNAC and DSNA Services teams.
Since 2016, DSNA Services also supports the Ministry of Public Works, Transport and Communications of the Republic of Haiti, first for training, then for the supervision of the rehabilitation works of the runway of Port au Prince Toussaint Louverture (AITL), in partnership with ADP-I.
These successes were achieved with French Embassy continued support. The Safety Oversight project was signed under the patronage of the Presidents of the French and Haitian Republic. We would like to express our sincere thanks.
DSNA Services is now established in the Haitian economy and supports local events. We are moving forward with our partners and in particular the 20 companies based in mainland France and in the Caribbean that have supported us for the Safety Oversight project.
5-year partnership with Haiti: the opportunity to present the major steps and results!
PHOTO: At the closing of the first Work Package « Safety » with Elisabeth BETON DELEGUE – French Ambassador to Haiti, Patrick CIPRIANI – Director of DSAC, Stéphane DURAND and Bastien BERNARD – DSNA Services
https://fracs.aero/wp-content/uploads/2018/10/article-entete-5ans-WEB.jpg
301
700
admin_c4com
https://fracs.aero/wp-content/uploads/2019/08/FRACS-for-web-1.png
admin_c4com
2018-10-09 09:43:15
2021-09-27 16:24:43
Haïti: 5-year cooperation for a safe and efficient sky