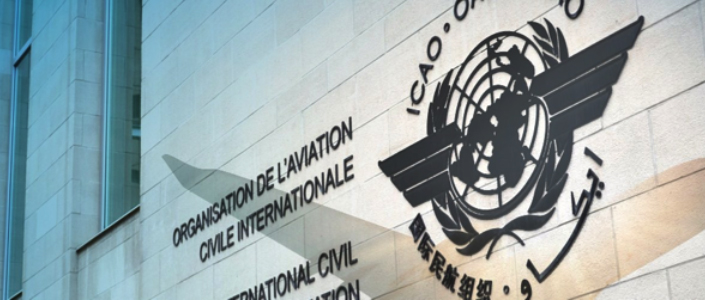 FRACS Takes Part in the 40th ICAO General Assembly
This year, the ICAO Assembly will take place in Montreal from September 24th to October 4th. The Assembly is an opportunity for all Member States to meet, discuss various issues related to the global development of civil aviation around the world, and plan ICAO activities for the next triennium. The year 2019 coincides with the 75th anniversary of the Chicago Convention and also marks the end of the mandate of the ICAO President, Dr Aliu, from Nigeria.
Traditionally, the ICAO Assembly is the place for all Member States to highlight their challenges, suggest activities to manage aviation issues in a context of continuously growing traffic, define priorities, and plan resources of the Organization. Among many items, the 2019 Assembly will address the CORSIA implementation for environment, cybersecurity in aviation, drones, etc. The newly updated Global plans of ICAO for Safety, Air Navigation and Security which define the long-term strategy of ICAO in these respective domains will also be adopted during the event.
France Aviation Civile Services (FRACS) – ex DSNA Services, will be part of the French delegation. Represented by its Director, Mr Farid Zizi, it will contribute to all meetings dedicated to implementation, cooperation and State support. This is also an opportunity to learn from other countries and the Industry, such as their issues, their ideas, their requirements, and adapt FRACS' services to their real needs and challenges.
FRACS is honoured to take part to such an event, confirming its total involvement in the global aviation community and its full dedication to sustainably support States to overcome the challenges in increasing safety, efficiency, and implement ICAO standards. We hope to contribute to the global effort of all ICAO Member States for safe, efficient and sustainable development of aviation in the world. Discussions during the Assembly will be open, passionate and, most certainly, fruitful, strengthening the sense of belonging to the global aviation family. France Aviation Civile Services is proud to be part of that family and will serve global ambitions of the ICAO.
https://fracs.aero/wp-content/uploads/2019/09/oaci.jpg
300
705
admin_c4com
https://fracs.aero/wp-content/uploads/2019/08/FRACS-for-web-1.png
admin_c4com
2019-09-12 23:37:57
2021-09-27 16:22:02
FRACS Takes Part in the 40th ICAO General Assembly