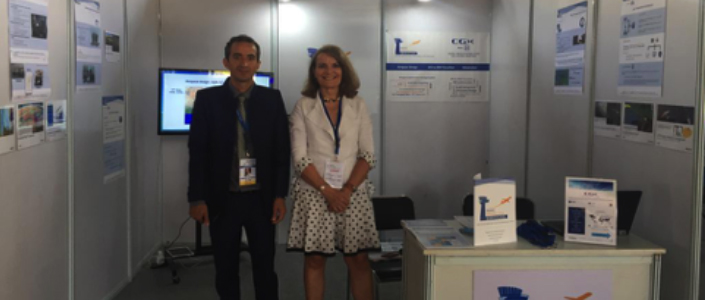 The 56th Conference of Directors General of Civil Aviation of the Asia-Pacific Region
The 56th Conference of Directors General of Civil Aviation of the Asia-Pacific Region was held in Kathmandu, Nepal, from August 19th to 23th, 2019, under the aegis of the International Civil Aviation Organization (ICAO).
This conference, annually held in a country of the region, brought together delegations from 43 countries and representatives of various organisations, including CANSO (Civil Air Navigation Services Organisation), IATA (International Air Transport Association), EASA (European Aviation Safety Agency), APAA (Asian Pacific Airlines Association) and Eurocontrol.
Delegations from the United States, United Kingdom and France also participated in the conference work, under the theme "Harmonizing efforts to meet capacity constraints".
In this part of the world where air traffic growth is the highest (9.5% in 2018), civil aviation authorities face multiple challenges in the areas of airline oversight, airspace optimisation and airport capacity.
France Aviation Civile Services, present at the conference at a booth shared with CGX AERO, showcased its know-how and expertise in areas such as regulatory compliance, with the support of the civil aviation authorities on the development of technical regulations compliant with ICAO standards, and in airspace design through various projects already carried out in Sudan, Bolivia or Vietnam.
France Aviation Civile Services also presented its air transport database and the ELVIRA® safety management system.
Throughout the week, numerous contacts and discussions took place with the delegations of Nepal, Pakistan, Indonesia, the Philippines, Mongolia, Bhutan, Lao, India and Myanmar, suggesting future cooperations.
---
https://fracs.aero/wp-content/uploads/2019/09/entete-56e-asie.jpg
300
705
admin_c4com
https://fracs.aero/wp-content/uploads/2019/08/FRACS-for-web-1.png
admin_c4com
2019-09-12 23:50:06
2021-09-27 16:21:55
The 56th Conference of Directors General of Civil Aviation of the Asia-Pacific Region