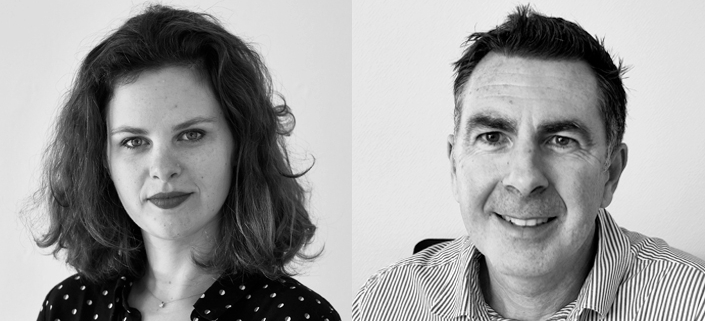 Renewal of the France Aviation Civile Services team
We are delighted to announce the arrival of Marie and Marc on the FRANCE AVIATION CIVILE SERVICES team.
Each with a well developed and different aeronautical background, they join us to participate in the development of global civil aviation.
A graduate of ENAC, Marie worked for 12 years in the airport industry, in charge of operational and strategic missions (optimization of ground operations, passenger experience, studies on future airport capacities, business plans for airlines…). Always attentive to customer needs, she joined FRACS as Project Manager, in charge of the Asia/Pacific zone, as well as AFIS and PAPI drone calibration services.
Marc joined FRACS in September 2023 and will be your contact for project development in the Americas and South-East Asia. Marc has worked as an air traffic controller for DSNA (air navigation service provider) at Paris-CDG, Toulouse-Blagnac and Paris-Le Bourget airports. After starting his career as an operational air traffic controller, he held various management positions, often in connection with air traffic controller training. He also worked for five years at the DSAC (supervisory authority) as head of the air navigation personnel skills division, more specifically in charge of ATCO licenses and air traffic controller training supervision. Before joining FRACS on a permanent basis, he took part in several international cooperation projects, notably in Haiti.
Each of them brings skills and know-how that can only help us in our projects, without being confined to them. Like each member of the team, they will have to manage and coordinate a variety of projects in very different contexts, requiring multiple complementary areas of expertise. So, more than their professional skills, it's their taste for the international and their enthusiasm, combined with a certain rigour, that appealed to us, and we're very happy to have them join the team, a pleasure shared by all.
Audrey, our Administrative and Financial Director, has also joined us this autumn after a happy event. It is therefore with renewed vigour and dynamism that we embark on the autumn of 2023, which we hope it will bring good news and many diverse projects around the world to contribute to the sustainable development of international civil aviation.
https://fracs.aero/wp-content/uploads/2023/09/Entete-employe-article2-1.jpg
332
705
admin_c4com
https://fracs.aero/wp-content/uploads/2019/08/FRACS-for-web-1.png
admin_c4com
2023-09-21 18:01:17
2023-10-30 20:44:55
Renewal of the France Aviation Civile Services team