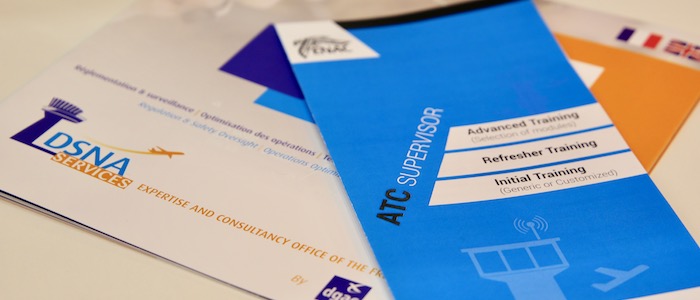 ATC Supervisor Optimised Operations
ATC supervisor challenges
Whereas Air Traffic Control is generally organised in a standard manner, the ATC supervisor work environment & range of responsibilities can vary significantly from one country to another.
As an example, the ATC systems present local characteristics and require specific supervision competencies. Some Air Navigation Service Providers (ANSPs) have internal technical supervision & maintenance teams, whereas others outsource the service, which leads to different supervision procedures in unusual situations.
When exposed to crisis management, some ANSPs have dedicated managers in charge of coordination with the authorities, whereas for others, the ATC Supervisor is responsible for part of these activities.
So, we can observe that the optimisation of ATC Supervisor operations can't comply with an "international standard" and as far as ATC Supervisor training is concerned, significant customisation is generally required. From this perspective, DSNA Services and ENAC launched a combined initiative to assess this challenge.
DSNA Services and ENAC response
DSNA Services is the expertise and consultancy office of the French civil aviation. Its consultants are from a network of more than 8,000 civil aviation professional. They provide leading-edge operational expertise in terms of air traffic management and specifically in terms of ATC supervision.
ENAC – as the largest Civil Aviation University in Europe – has the best position to set off innovative training solutions to enhance staff skills and competencies of its partners.
DSNA Services and ENAC have decided to combine their resources so as to offer opportunities towards the improvement of ATC Supervisor operations:
By running specific training needs assessments and gap analyses;
By offering a range of customised training courses, from the initial ATC Supervisor training, to ATC Supervisor Refresher training and modular advanced courses to keep up to date with the most recent ATM developments;
And providing on site guidance towards the design and implementation of specific ATC Supervisor Operations Manual.
Through this approach, DSNA Services and ENAC aim to contribute significantly to capacity building of their worldwide partners in the field of ATC Supervision.
Discover our ATC Supervisor training offer, and register for the next sessions:
Initial Training 
19-30 November 2018
13-24 May 2019
18-29 November 2019

Refresher Training
10-14 December 2018
03-07 June 2019
09-13 December 2019
https://fracs.aero/wp-content/uploads/2018/10/IMG_6770_cut.jpg
300
700
Gladys Mercan
https://fracs.aero/wp-content/uploads/2019/08/FRACS-for-web-1.png
Gladys Mercan
2018-10-15 07:00:45
2021-09-27 16:24:30
ATC Supervisor Optimised Operations