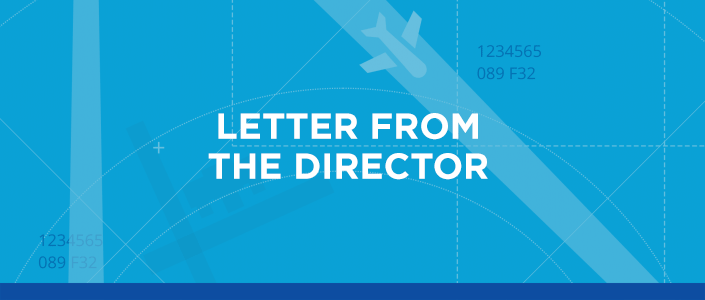 A Letter from the Director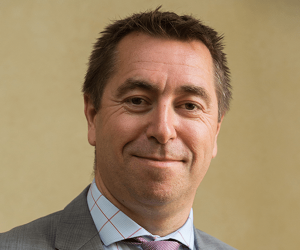 For the past 4 years, DSNA Services has been dedicated to supporting clients seeking personalised solutions, leveraging both our agility and the expertise of the French Civil Aviation Authority (DGAC). I would like to take a moment to look back over 2017 and the evolution of this start-up, created by the DGAC and the French Civil Aviation University (ENAC).
In 2017, our consultants conducted missions all around the world, in the fields of regulation, safety oversight and air traffic management. They conducted missions in the Americas (Bolivia, Haiti, Colombia), in Asia (Vietnam, Laos, Thailand) and in Africa (Sudan, Ethiopia). They also worked on innovative products in Europe; with ELVIRA most recently installed in Belgium and with the drone defense solution – HOLOGARDE –co-developed with Groupe ADP and tested at the International Paris Air Show.
2017 also saw the launch of the Institute of Excellence (ID). This is an "intense, demanding and exciting program", as described by Eric Bruneau, Director of Operations at DSNA and sponsor of 2 cohorts of 2017, which welcomed 30 participants with very different profiles. ID's mission: provide experts with the skills and tools needed to excel as international consultants. ID is a personalised training, aimed at meeting global clients' needs. The curriculum combines theoretical courses, practical cases and high-level interventions, leveraging French and international speakers, from public authorities as well as the aerospace industry.
In September, a civil aviation law was officially crafted and instituted in Haiti. It lays the legal basis for Haitian civil aviation (OFNAC) and marks a significant step forward in the country's compliance with the international norms and standards. We hail the final result and warmly thank OFNAC for their unflinching confidence in the DSNA Services' team over the past four years, within the framework of a global modernisation project.
The year was also marked by the intensification of our partnerships with key accounts (Groupe ADP and its subsidiary ADPi, IATA, ICAO, Thales, Airbus and Bureau Veritas) as well as small and medium-sized businesses and start-ups (CGX AERO, Innov 'ATM, Cerbair, Exavision). Collaboration is a strategic pillar for DSNA Services as it creates shared value. Together with our partners, we are able to offer customised solutions and services which are innovative and resolutely compliant to client needs.  Moreover, 2017 was characterised by the expansion of our dynamic team, adding diverse experience and competencies, with new team members coming from both the DGAC as well as the private sector. These new talents enabled us to consolidate our privileged relationship with ENAC and expand the team in Toulouse. On behalf of the team and myself, I would like to thank our consultants, partners, members and allies all of whom, contributed to the development of DSNA Services in 2017. With each of you by our side, we will continue to deliver new value-creating projects to clients, in 2018 and beyond.
DSNA Services wishes you a new year filled with excellence, creativity and innovation!

Stéphane Durand, director
https://fracs.aero/wp-content/uploads/2018/07/entetes-web-letter-from-director.png
300
705
admin_c4com
https://fracs.aero/wp-content/uploads/2019/08/FRACS-for-web-1.png
admin_c4com
2018-01-09 13:48:31
2018-07-11 14:14:36
A Letter from the Director