Cheers to 2019 Projects and Events
2019 offered to France Aviation Civile Services team and experts a variety of projects and opportunities.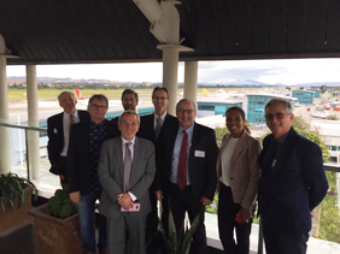 In the South American and Caribbean region, we stopped in Haiti to consolidate our activities in the safety oversight field.
In April 2019, we put together a team of professionals including DGAC experts from various fields (air traffic management, environmental analysis, airport and airspace modelling assessment) and our partners, CGX AERO and PMO Solycom S.A.S. This cheerful and motivated team is in charge of the definition and analysis of the best operational scenario able to cope with the future traffic and capacity growth in the Bogota TMA.
---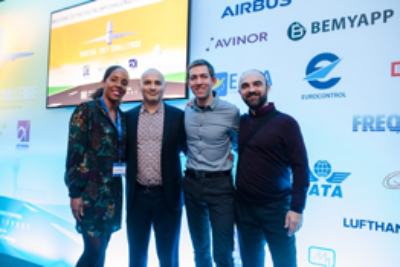 Back in Europe, METSAFE and FRACS combined their complementary skills in the R&D project MET Enhanced ATFCM to address the SESAR Engage thematic challenge, "Efficient provision and use of meteorological information in ATM". The objective is to design and validate a R&D convection product, targeting a 6-hour timeframe. Expected benefits for the air traffic control are an increase of the safety level and an improvement of the overall ATM system performance thanks to the provision of an accurate and high-precision meteorological data for better decision-making. The project was presented during the SESAR Innovation Days in Athens and will be showcased during the next World ATM Congress in March 2020.
---
In Africa, we went to Tunisia with our partner AETS to contribute to the implementation of the Euro-Mediterranean agreement regarding air traffic services between Tunisia and the European Union. FRACS was involved in the review and update of Tunisian standards and regulations in terms of safety to reach the compliance with the Open Sky principles.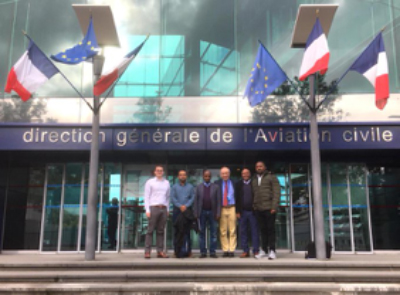 FRACS also made a stopover in Ethiopia with Aéroports de la Côte d'Azur (ACA) to support the Agence Française du Développement (AFD) and the development of Ethiopian airports infrastructure and transition towards sustainable operations.
In collaboration the Ethiopian Civil Aviation Authority, Ethiopian Airlines Group (EALG) and Ethiopian Airports, an A-CDM workshop was organized in Addis Ababa and in Paris with the objectives to understand the challenges of each stakeholder and initiate a collaborative work, through use cases. FRACS and INNOV ATM proposed an action plan to support the future capacity challenges of Addis airport. Follow-up actions are planned in 2020.
---
FRACS also participated in many international events such as the World ATM Congress 2019 at Madrid, Spain, in March and the International Paris Air Show at Le Bourget, France, in June. We made a stop in August at the 56th Conference of Directors General of Civil Aviation of the Asia-Pacific region in Nepal and, last December, at the 60th birthday of the ASECNA.
Last but not least, 2019 was a good year for our experts' network. The Institut D'excellence, or ID, took place in April and in November with a motivated team of experts from various professional areas. The Marie-Claire DISSLER—2019 Year graduated last November.
These consultants-to-be are now ready to join the adventure of international projects and showcase the know-how of the French civil aviation.
The whole team of France Aviation Civile Services wishes you a happy new year and invite you to join our 2020 flight!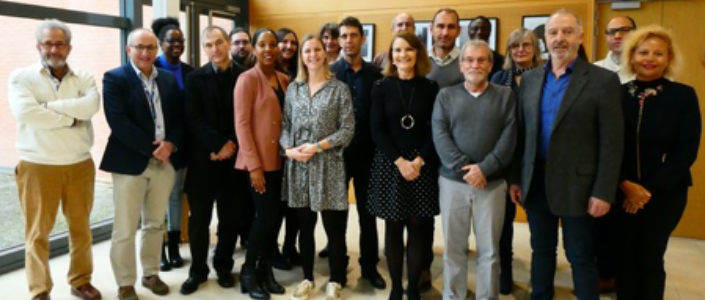 https://fracs.aero/wp-content/uploads/2020/01/2019-2-2.jpg
470
1083
admin_c4com
https://fracs.aero/wp-content/uploads/2019/08/FRACS-for-web-1.png
admin_c4com
2020-01-09 01:55:34
2021-09-27 16:21:33
Cheers to 2019 Projects and Events